Walk In the Wildwood CD
SKU:
It was an honor for the Krause Family Band to record on Brad Duesler's project, Walk In the Wildwood. Full of timeless song's you can't help but enjoy.

​*All proceeds from this CD will be donated to Hope & A Future III. Learn more at www.hopeandafutureinc.org

Tracks Include:
Can't Help But Wonder Where I'm Bound (Tom Paxton)
Tomorrow Is a Long Time (Bob Dylan)
Cherokee Shuffle (Tom Jackson)
Kathy's Song (Paul Simon)
Walk In the Wildwood (Brad Duesler)
I'm so Lonesome I Could Cry (Hank Williams)
Sweet Wyoming Home (Bill Staines)
We'll Meet Again Sweetheart (Flatt & Scruggs)
Boots of Spanish Leather (Bob Dylan)
St. Anne's Reel (Traditional)
Little Old Log Cabin In the Lane (Will Hays)
I Still Miss Someone (Johnny Cash)
Don't Think Twice (Bob Dylan)
Ameilia's Waltz (Traditional)
​Margaret's Waltz (Traditional)



Powered by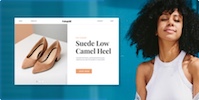 Create your own unique website with customizable templates.